The technology of a desktop 3D scanner is widely used in the field of health for medical diagnostics, in art and design and also in several segments of the industry for modeling, soil prospecting and also in the archaeological area, among others.
In general, these scanners work in two ways: contact and non-contact scanner. The non-contact equipment measures the object using various types of radiation (infrared, visible light itself, magnetic fields, laser or x-ray). There is a method for each of them.
The 3D contact scanner has a touch sensor and works with a mechanical arm that moves perceiving the object to be scanned when it touches it. Usually, this object is fixed on a flat surface, and each touch point and position around it is recorded and with this information, calculations are made to generate the 3D model.
The main model of desktop 3D  scanner available on the market is the EinScan-S, from Shining 3D. This model has a turntable that facilitates the 360 ​​° C digitization of an object. The result of the digitalization of this equipment can be exported in OBJ, STL and ASC formats, in addition to the possibility of being processed in additive manufacturing applications and others.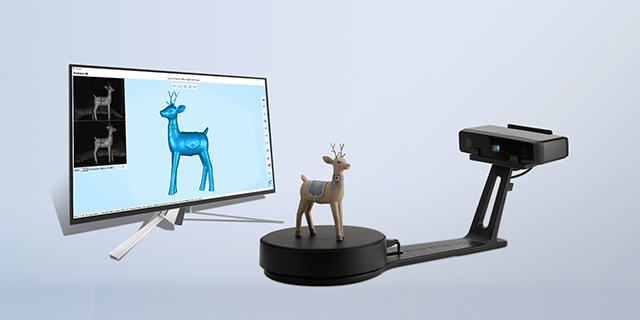 UP3D is a consolidated company in the sector of 3D printers and scanners that has excellent infrastructure, experience and know-how in the area, which enables it to provide excellent services in the 3D printing and additive manufacturing market.